GoPro Bootcamp, continues the 2018 Tour between editing and breathtaking location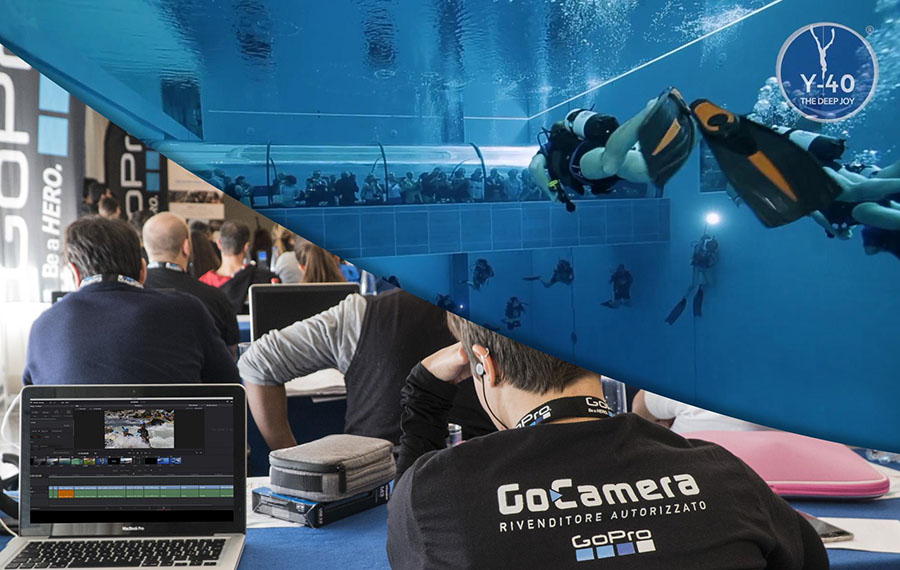 GoPro Bootcamp è l'unico training in Italia che permette di imparare le tecniche di ripresa ed editing con la celeberrima action cam. In compagnia dei videomaker, youtuber e instagrammer più famosi del mondo GoPro, il progetto curato da GoCamera.it, Main Sponsor di EUDI Show 2018, ha già compiuto 6 tappe da nord a sud.
Un Tour a tutta pratica!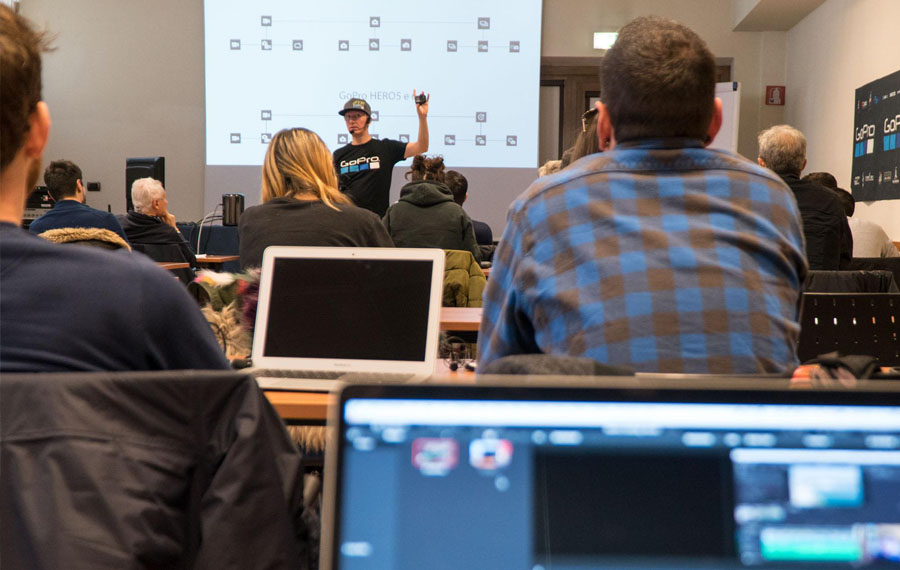 Il programma è strutturato per scoprire tutti i segreti della ripresa con la piccola videocamera, dal setting alla ripresa. Ma il punto forte di questo corso è la componente fortemente pratica, che si concretizza da lato dell'editing con ore di esercitazione al PC con il software professionale BlackMagic DaVinci Resolve. Sia scegliendo il percorso da un solo giorno, sia quello completo da due, i corsisti imparano a creare e sviluppare un video inconfondibilmente GoPro style dalla A alla Z.
Per quanto riguarda le tecniche di ripresa, per la seconda giornata il GoPro Bootcamp accompagna i corsisti in veri shooting video, organizzati nelle location migliori d'Italia. Rafting, simulazioni di caduta libera, escursioni a cavallo, sono solo alcune delle attività che sono state oggetto delle riprese. Anche se la nostra preferita rimane ovviamente la sessione di riprese alla meravigliosa Y-40, The Deep Joy.
Il training in immersione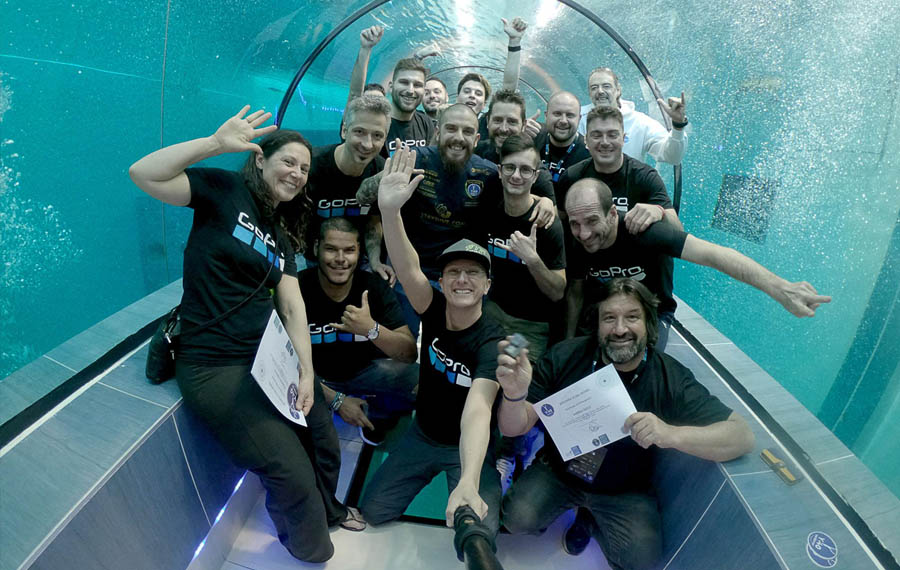 Il GoPro Bootcamp anche quest'anno, per la tappa di Padova, non solo ha trascinato i partecipanti nel mondo del montaggio e della ripresa, ma li ha anche avvicinati allo stupendo mondo della subacquea.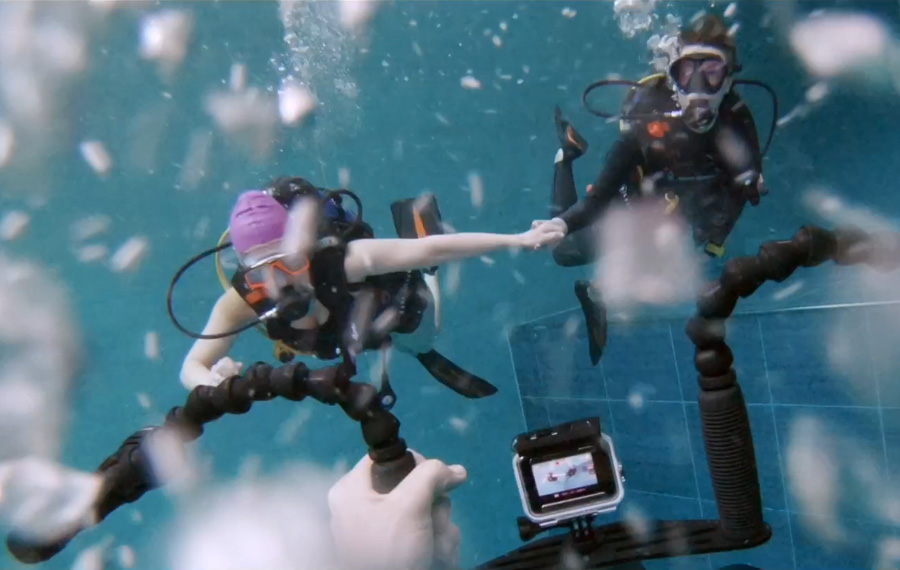 L'8 Aprile scorso, infatti, la Y-40, The Deep Joy, la piscina più profonda del mondo, è stata trasformata nella location per le riprese.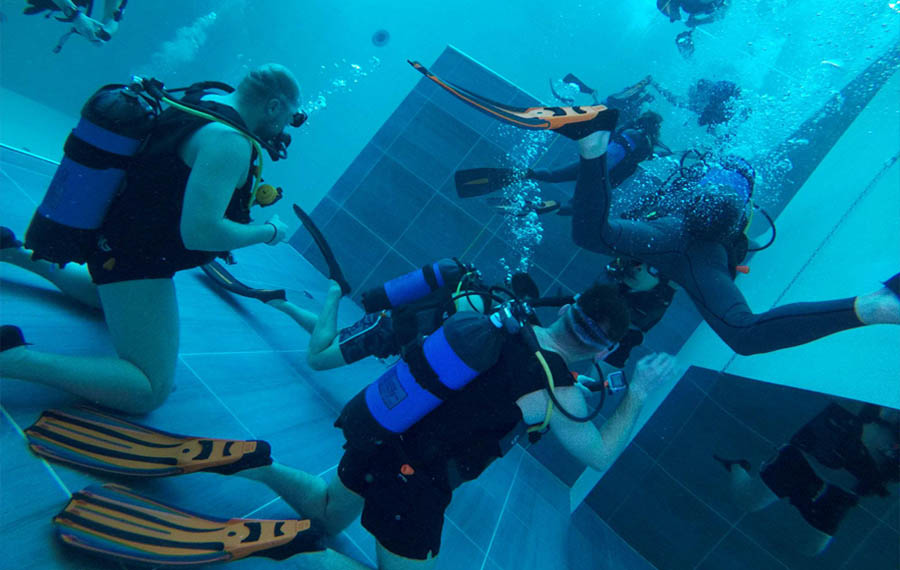 «Quella di Padova da sempre è una delle nostre tappe preferite. Oltre che per la magia dell'ambientazione, i video in immersione sono sempre una vera sfida. Le riprese underwater, infatti, – spiega lo staff della GoCamera Academy – sono probabilmente le più difficili in assoluto, sia per quanto riguarda il setting delle camere, la costruzione di uno storytelling, sia per l'editing vero e proprio delle clip».
Ed ecco il video ufficiale della tappa di Padova 2018